Dana and Patty from Phoenix, AZ decided after a long while of waiting to finally get a new puppy to bring into their family. They had wonderful dogs in the past that had great long lives and they both thought they wanted to do it again. So after some thought and looking around they finally found the perfect fit in April, the Bull Terrier and Boxer mix. She would grow into the perfect size for their quiet family and was only 10 weeks old when they got
her. They also knew to get her started off right they wanted the best help with training.
That's when they contacted us!
Dana and Patty had called us specifically requesting private lessons so they could work with her own their own during the week, but still have the guidance to work through any bumps they came across. I immediately knew which program would be right for them. After meeting them both we all agreed that working together would be a great fit and they quickly
signed April up for our Puppy Unlimited Program.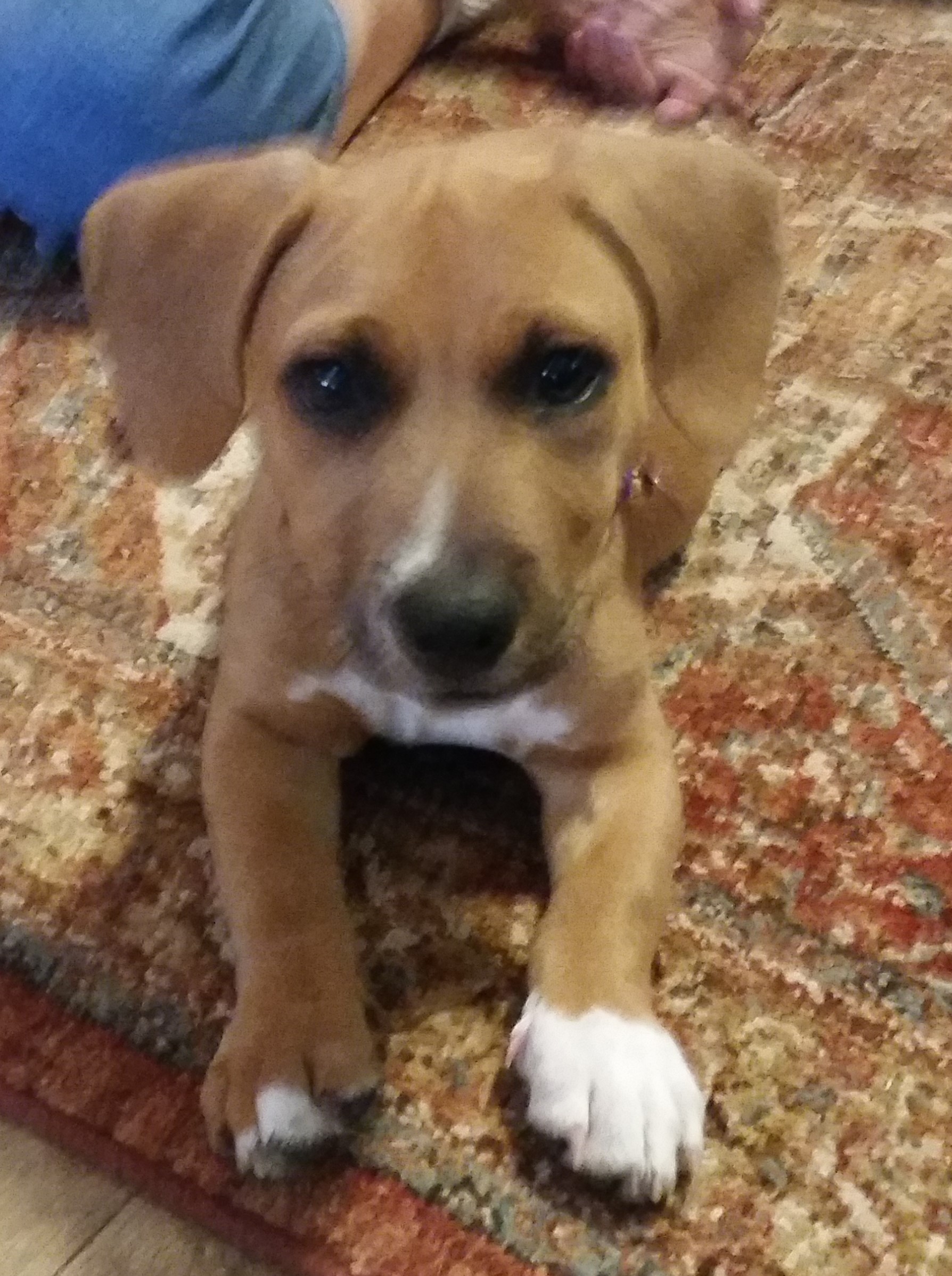 Very soon April was getting much better on the leash. Instead of biting and nipping at it she was walking nicely next to Dana and Patty and enjoying their time together. She was soon hearing more "good girl" than anything else. April was excelling each week with obedience commands like, "come", "down" and "place". She was also doing a wonderful job learning where to potty. 

Dana and Patty couldn't be happier with both their progress and April's. They get to enjoy their new family member more than ever and are even getting her off leash reliable by using the golf course literally in their backyard to practice. They are the perfect family of three who now get to enjoy the fun that retirement and traveling have to offer. Not only are they planning many trips together, they have also had a great vacation in Sedona where April got to explore the wonderful outdoors!

Kona's Dog Training
Tempe, Arizona 85282
(480) 254-7701
gabby@konasdogtraining.com

<! this displays excerpts from categories-->